FEMYSO's work to promote the development, understanding and respect of human rights across Europe, we focus specifically on tackling Islamophobia in all its forms and raising awareness about this growing problem. Our work in this area includes seminars, study sessions, training programmes for Muslim youth organisations on how to more effectively and creatively tackle Islamophobia, research, awareness-raising and cooperation with institutional bodies. 
Through the Campaigns department, FEMYSO has been running projects and campaigns since its foundation on countering different forms of Islamophobia and empowering youth to bring their own voice to the decision-making table. Examples include, the "Forgotten Women" project with ENAR, the toolkit for educators on countering discrimination with UNESCO and ODIHR, the ADVISE – Advocating Against Islamophobia in Education project with the Open Society Foundations and our latest "Your Vote, Your Voice" campaign on the European elections where we partnered with the European Parliament are such examples. 
Below these historical campaigns are outlined to show the breadth of our work as an organisation to manifest our belief that Europe can and must become a more diverse, coherent and vibrant place for all.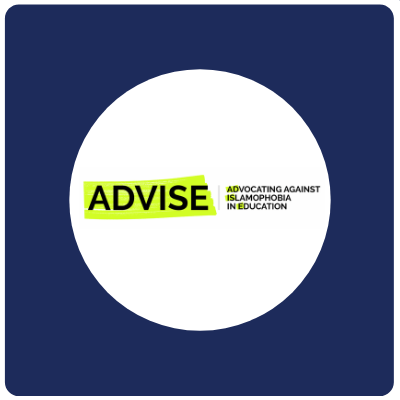 ADVISE
ADVocates against ISlamophobia in Education
2016-2018
Your Vote, Your Voice
EU Parliamentary Elections
2019