"Discover FEMYSO's world" ​
FEMYSO is a pan-European network of 32 Member Organisations across 22 European countries, and is the voice of Muslim Youth in Europe and is regularly consulted on issues pertaining to Muslim Youth.
FEMYSO has developed useful links with the European Parliament, the European Commission, the Council of Europe, the Organisation for Security and Co-operation in Europe (OSCE), the United Nations and a host of other significant organisations at the European and international level.
FEMYSO's vision is to be the leading voice for European Muslim youth, developing and empowering them, and working to build a diverse, cohesive and vibrant Europe. 
To be an exemplary European institution, bringing together Muslim youth to network and exchange ideas, developing them to achieve their full potential and working closely with its Member Organisations as well as other partners to build a better Europe for all. 
As per the articles set out in the Statutes, FEMYSO consists of its Member Organisations, the General Assembly, the Executive Committee and the Board of Trustees. 
The first meeting between Muslim youth organisations across Europe took place in Sweden in 1995, when the Foreign Ministry of Sweden in co-operation with the Swedish Muslim Youth organisation SUM (Sveriges Unga Muslimer), organised an international conference titled 'Islam in Europe'. The participants at this conference felt the need to establish better communication between the organisations and undertake steps towards greater co-operation and co-ordination.
In June 1996 a meeting was held in Leicester, UK, this meeting representing nineteen youth and student organisations from eleven countries across Europe. This meeting created strong bonds between those present and resulted in the official launch of the Forum of European Muslim Youth and Student Organisations (FEMYSO).
FEMYSO establishes its office in Brussels, Belgium.
FEMYSO selected to be on the Council of Europe's Advisory Council on Youth for the first time.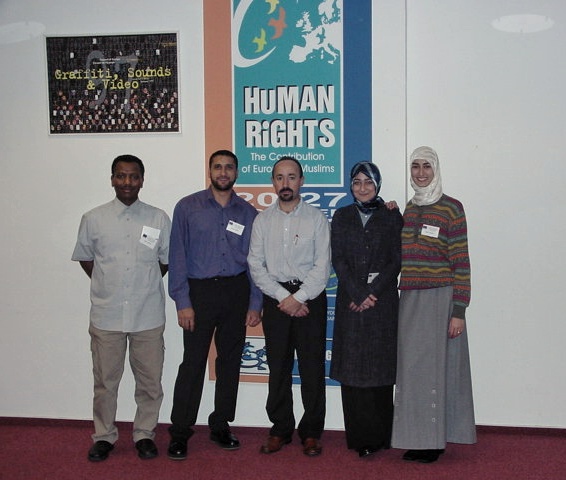 FEMYSO delivered its first study session. 'Human Rights - The contribution of European Muslims' study session in collaboration with the Council of Europe held at the European Youth Centre in Budapest.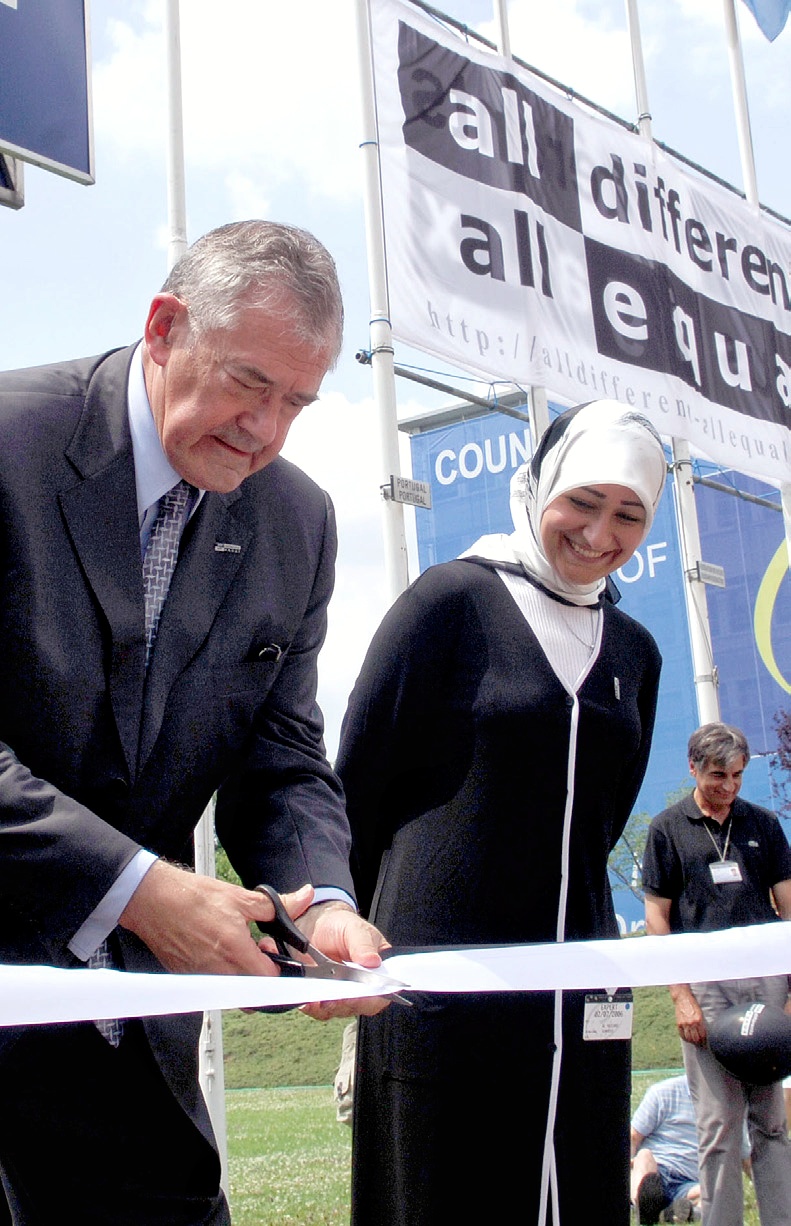 The Secretary General of the Council of Europe, Terry Davis, joined by FEMYSO's Vice President Sunduss Al-Hassani to officially launch the ''All Different, All Equal'' European Youth Campaign for Diversity, Human Rights and Participation (Strasbourg, France - June 2006).
FEMYSO organises the European Muslim Youth Conference in Brussels, Belgium bringing together over 100 participants from across Europe.
Signing of a Memorandum to mark the 10-year partnership between FEMYSO and Ecumenical Youth Council in Europe (EYCE).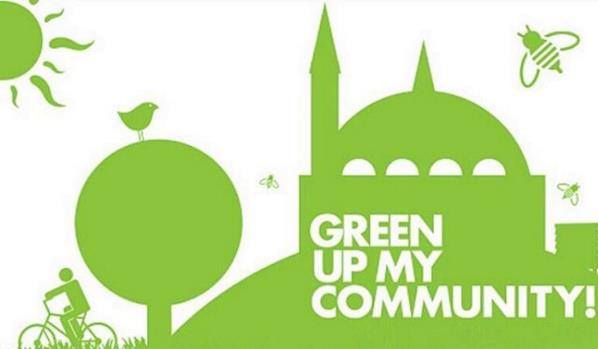 Green up my community Campaign - The 'GreenUp! My Community' Campaign was launched in 2013 as a Europe-wide grassroots campaign to promote more ethical and environmentally friendly habits among mosques and community centres.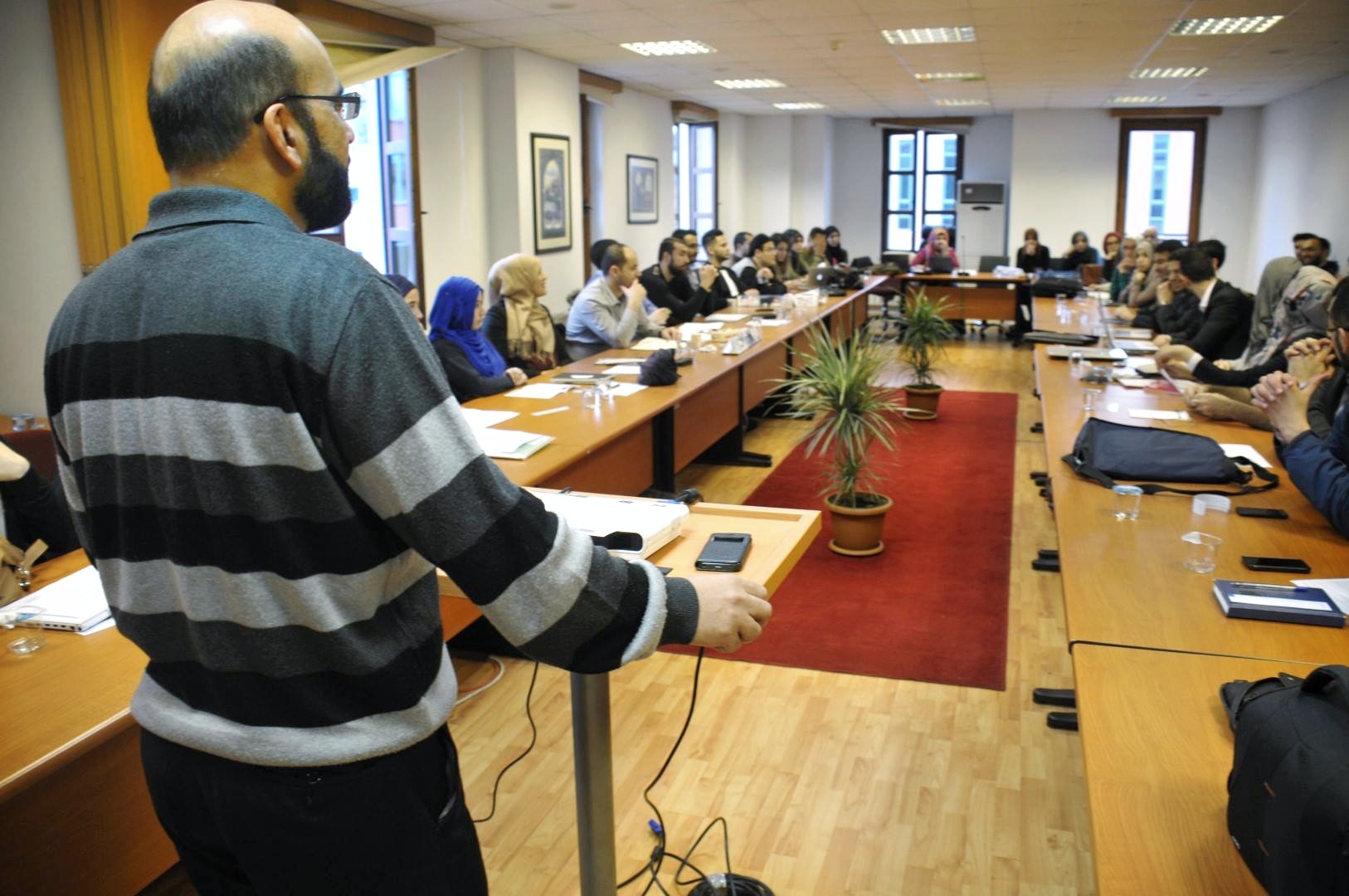 Build my NGO – Leadership development programme
ADVISE Advocates Against Islamophobia in Education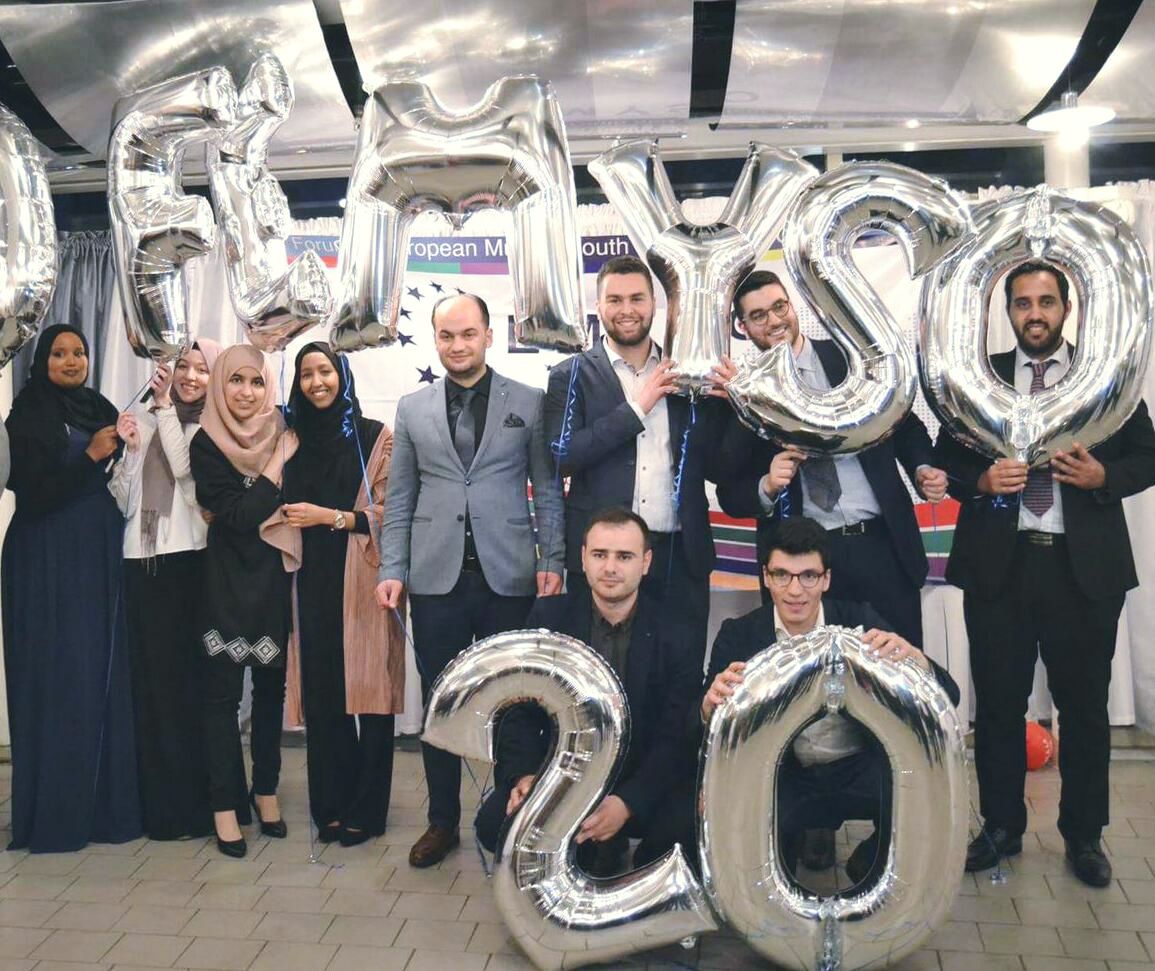 FEMYSO celebrates its 20th anniversary through a GALA event taking place in Stockholm, Sweden.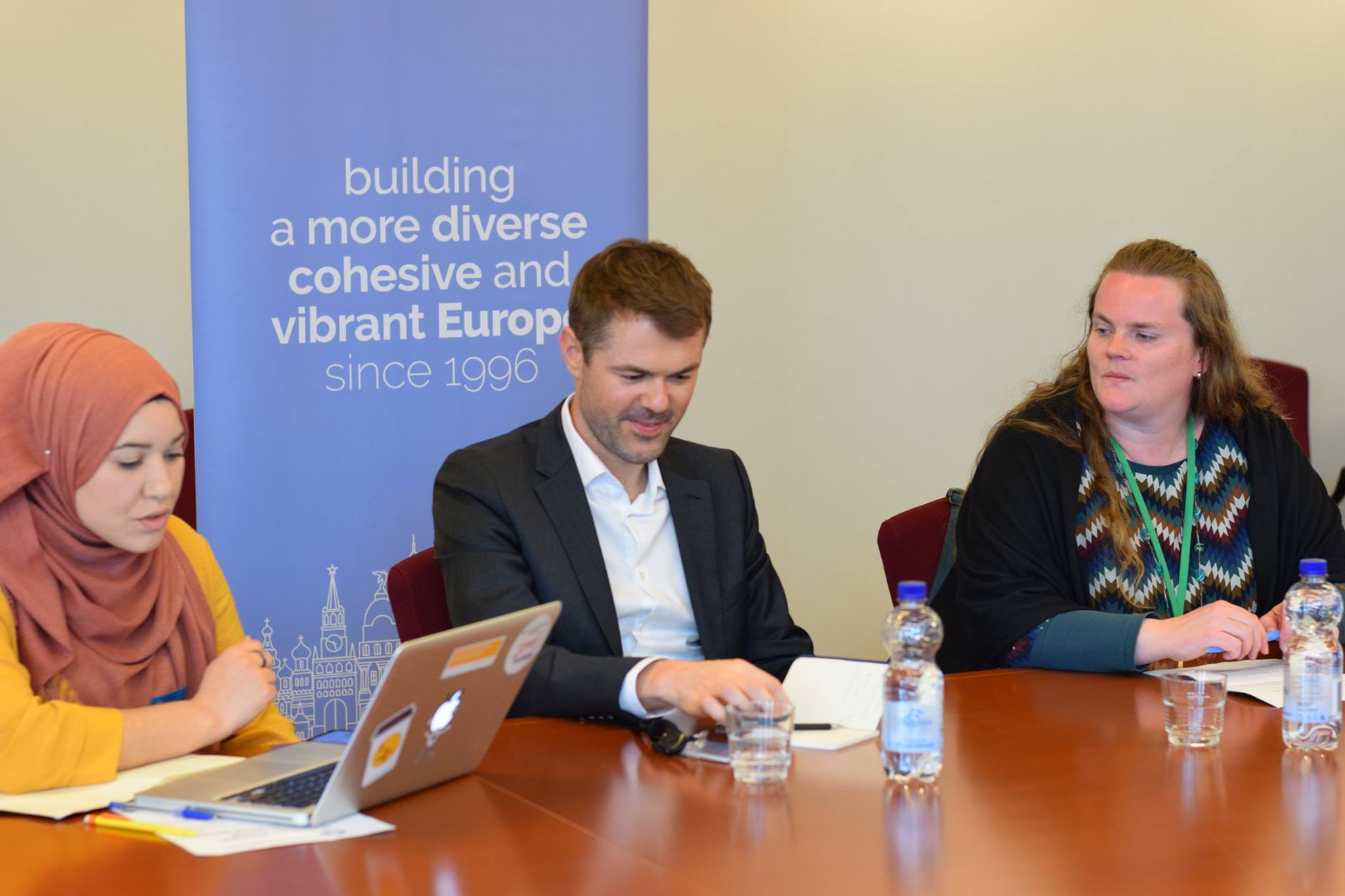 FEMYSO becomes an official partner with the European Parliament, and launching its campaign 'Your Vote, Your Voice'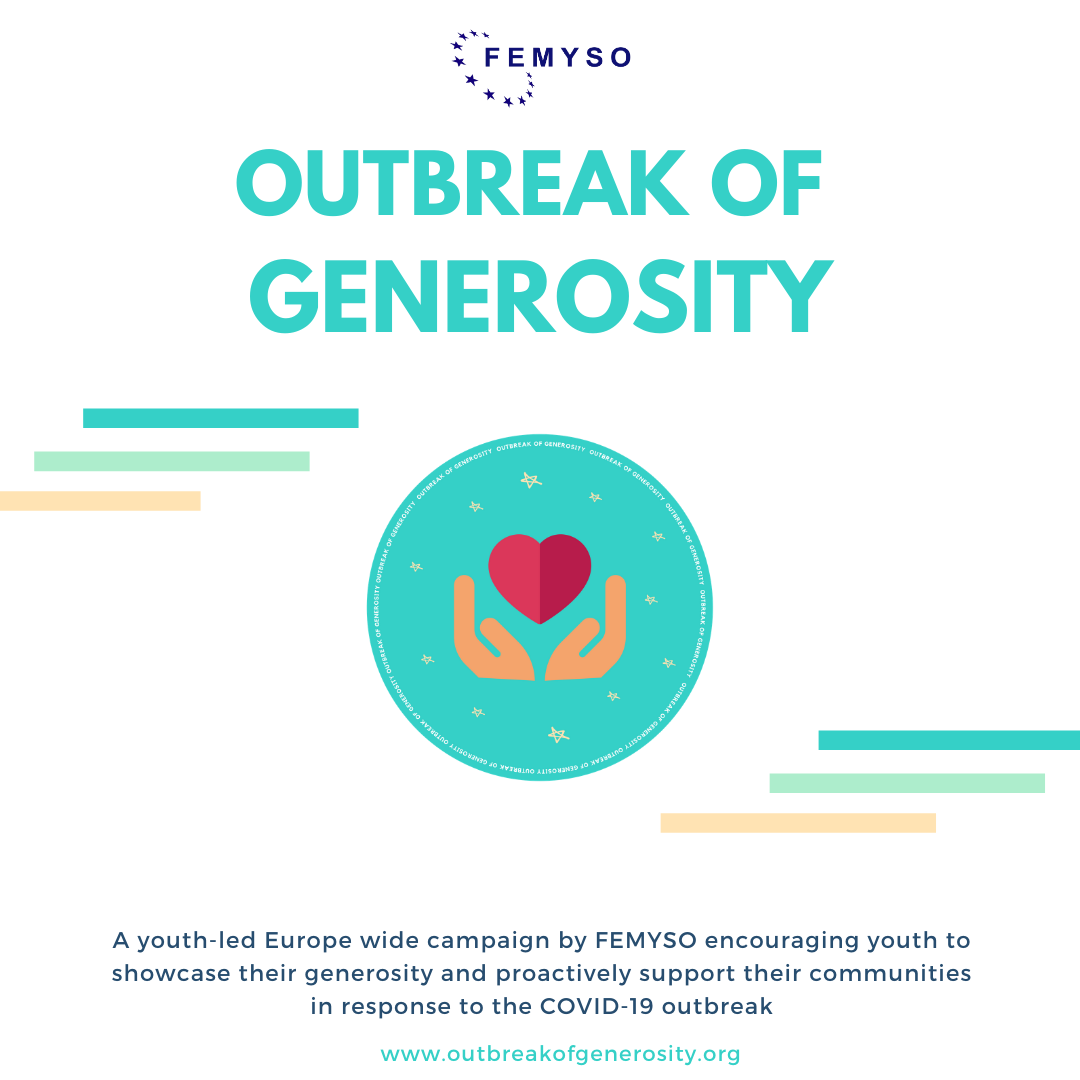 Launch of "Outbreak of Generosity"
You're seeing this page on our beautiful website!