Today, on the International Day for the Elimination of Violence Against Women, we at FEMYSO, a majority female-led pan-European Muslim youth organisation, commemorate victims and survivors of all forms of violence against women and girls, and recognise the voices of all courageous women and girls who tirelessly continue to fight for human rights.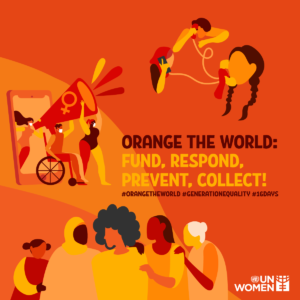 Violence against women is a human rights violation and must be eliminated in all its forms. Indeed, it is "one of the most widespread, persistent and devastating human rights violations in our world today [and] remains largely unreported due to the impunity, silence, stigma and shame surrounding it" (UN Women). 
Within a context of the devastating COVID-19 pandemic, the eyes of many have opened more to the reality of gendered violence. According to the UN, even before the pandemic hit us, 243 million women and girls were abused by their intimate partners in the 12 months prior to the pandemic – globally. This violence only intensified, and instances only increased during the pandemic, as a result of sheltering at home from the global pandemic and of the limitation of support services. Furthermore, intersectional forms of discrimination, such as gendered Islamophobia, remained further under-reported and not spotted.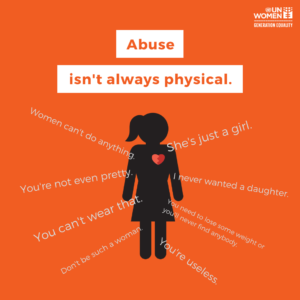 This devastating reality gives us at FEMYSO a deeper motivation to continue to develop and deliver human rights education programmes and campaigns, as well as to improve the safeguarding and implementation of robust safety and support services within our organisational structure. Indeed, since abuse is not always physical, we are currently preparing a dedicated training programme on mental health at the European Youth Centre in Budapest early next year. 
A flagship example is our current partnership with civil society organisations for Project MEET – an EU-funded comprehensive programme aimed at tackling gendered Islamophobia. This is intersectional discrimination that Muslim women and girls suffer based mainly on grounds of ethnicity, religion and gender. Indeed, the majority of the ways in which Islamophobia is produced, is targeted towards women: due to their dress and the idea that Muslim women are oppressed and must be liberated. These attacks are highly personalised, because they depend on individuals identifying Muslim women and punishing them for their identity. 
At FEMYSO, it is our mission to strive for a diverse, cohesive and vibrant Europe, and the commitment to end all forms of violence against women and girls is part of this. 
[END]  
Notes:  
FEMYSO (est. 1996) is a network organisation for 33 Muslim youth and student organisations across 20 European countries, and is the leading voice for European Muslim youth, developing and empowering them, and working to build a more diverse, cohesive and vibrant Europe. 

 
For more media-related information or requests please email 

media@femyso.org

.