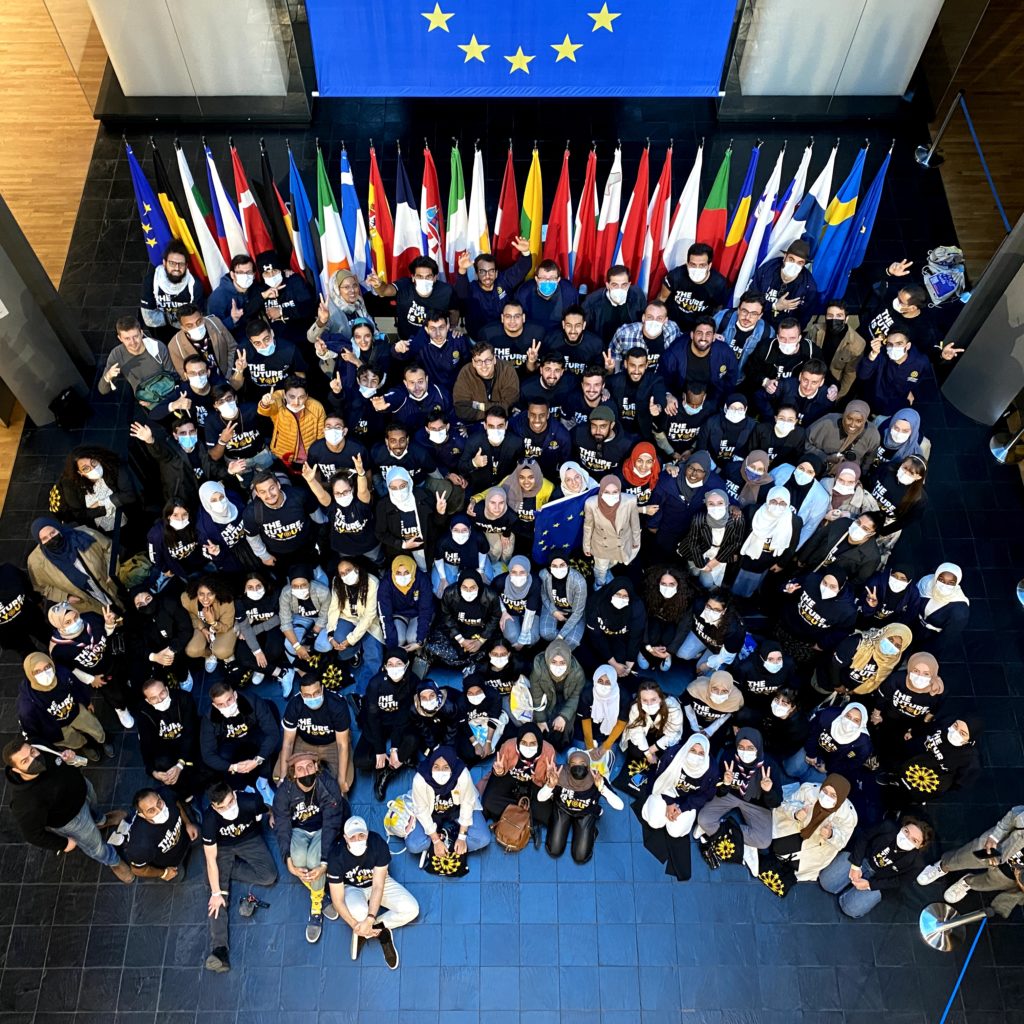 Before the pandemic, it was easy to do everything and there was no social distancing or a limit in the number of people that could attend an event and there was especially no fear of getting infected or self-isolate.  
2 years since COVID-19 took place and since our lives turned upside down: we experienced lockdowns for the first time, we could not see loved ones and we had to adapt to a new way of life. It was challenging, difficult and frustrating. People struggled and needed support. And who else than young people provided solutions?
Young activists all over the world acted indeed as decision-makers and helped their communities during this difficult time, launching campaigns to assist vulnerable people.
In Italy, 23-year-old Nourhene Mahmoudi launched the "Outbreak of Generosity", a campaign that inspired young European to serve vulnerable people in their everyday lives in a safe manner.
In Afghanistan, 19-year-old Mohib Faizy has made books accessible to hundreds of children by recording himself reading children's books that contain powerful messages about humanity.
In Malaysia, 20-year-old student Hasan Al-Akraa, a Syrian refugee has provided food parcels to refugee families in Malaysia and has also been crowdfunding to pay hospital fees and rent for struggling refugees, especially, single mothers, orphans, the sick and numerous families.
These are only a few of the many examples of young activists taking the lead and making a difference in other people's lives. Their determination, concern, and willingness to help humanity prevailed over COVID-19, which did not stop or scared them from being ACTIVE CITIZENS and DECISIONMAKERS. They believed in their projects and in the impact that they would have on people. And although the world was experiencing continuous lockdowns and restrictions, those young activists used the power of digital tools to communicate, deliver their projects and connect with other young people.
What has been done by young activists during the pandemic, is quite inspiring isn'it? They did not give up! It is an important lesson for all of us, that encourages us to try and be in support of others no matter the situation or difficulty we face.
This is what volunteering at FEMYSO taught me: to believe in myself, not be afraid to make projects happen and always remember that it does not matter if what we do helps only few people, because we made the difference in their lives and made their world better than it was before.
As the prophet Muhammad, peace and blessings be upon him, said, "Even if the Resurrection were established upon one of you while he has in his hand a sapling, let him plant it."
This shows us that even if the world is facing global pandemics and challenges, we still have the responsibility to be active and generous in the society, do something good and help others.
So, my dear readers, let be ACTIVE CITIZENS!
To know more about the three activists that I mentioned, please visit the following websites:
https://www.amnesty.org/en/latest/news/2020/07/seven-young-people-who-had-great-ideas-during-covid19/
http://outbreakofgenerosity.org/
https://www.un.org/youthenvoy/2020/04/meet-10-leaders-who-can-inspire-you-to-change-the-world/