FOSIS Annual Conference 2017
Last week the Annual Conference of FOSIS took place and their next National Executive Committee has been elected. We asked Zara Mohammed, the former president, and Mohamed Fadil, the new president, to share some of their thoughts about this special moment.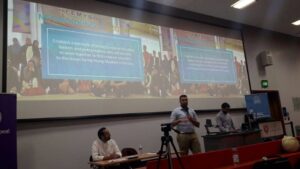 'It has been an incredible year serving Muslim Students across the UK & Eire. One of my highlights was meeting European Muslim Youth Leaders at the FEMYSO Gala, seeing the impact of all of our work in developing leaders and reminding me just how important our efforts are in making a real difference for young people at these challenging times. I wish the new team the best of success in the upcoming year!'
Zara Mohammed
'I feel extremely honoured to be given this great responsibility. I pray that this year is a year where we, as a National Executive Committee in FOSIS, are able to make a huge positive impact on the lives of Muslim Students across UK and Ireland especially at these critical times. We also really look forward to working with FEMYSO and create a greater bond with all our European partners for many years to come in sha Allah.'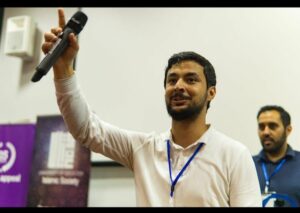 Mohamed Fadil
We would like to thank the former executive committee and Zara as their president for the work we did together last year, baraka Allahoe feekoem!
Congratulations to the new executive committee, we wish you all the best for the coming year and look forward to working together inshaAllah, towards a strong and cohesive Europe.
It was a pleasure to attend this special weekend as well, where we presented FEMYSO and delivered an introductionary mediaworkshop. Thank you for all the positive energy and we look forward to coming back to the UK soon!
FOSIS NEC 17/18
President: Mohamed Fadil
VP THR: Marwan Akari
VP ISCC: Osama Zubair
VP SAC: Saffa Mir
Finance: Ala Sawalha
Communication: Aadam Bari
Campaigns: Sayem Chowdhury
Services: Maalek Chatti
Member Relations: Fawaz Lone
Ireland chair: Haseeb Ul Haque
London chair: Enam Amod
Midlands chair: Omer Elhassan
North chair: Abdulrahman Elbayouk
Scotland chair: Waqqas Hussain
Wales & West chair: Jenan Ashi
femyso.org